WHITE BEACH CHAPEL
Oceanfront romantic wedding venue at Hilton Hawaiian Village Resort~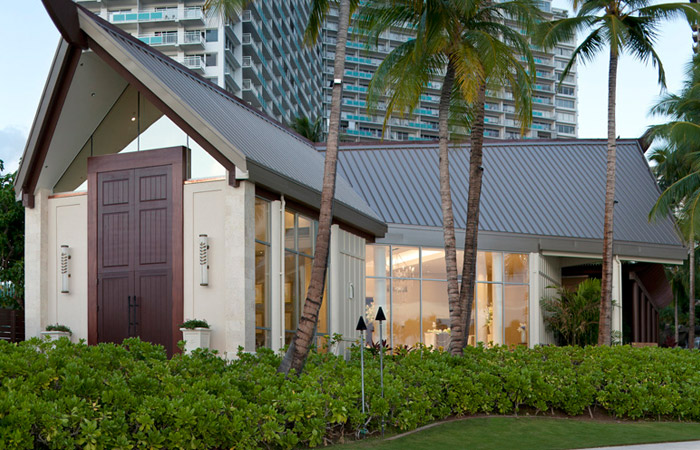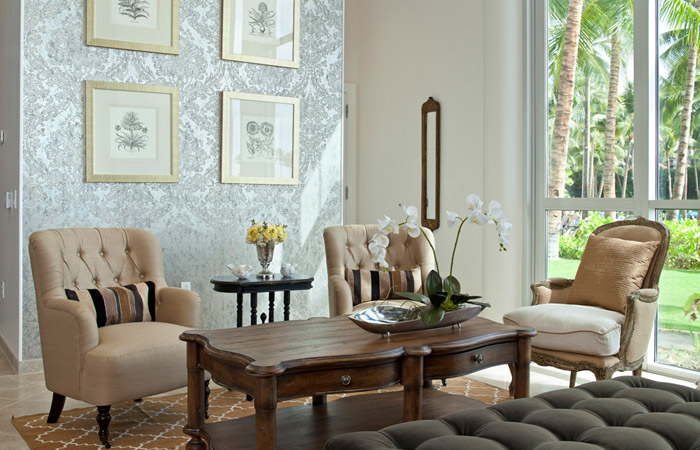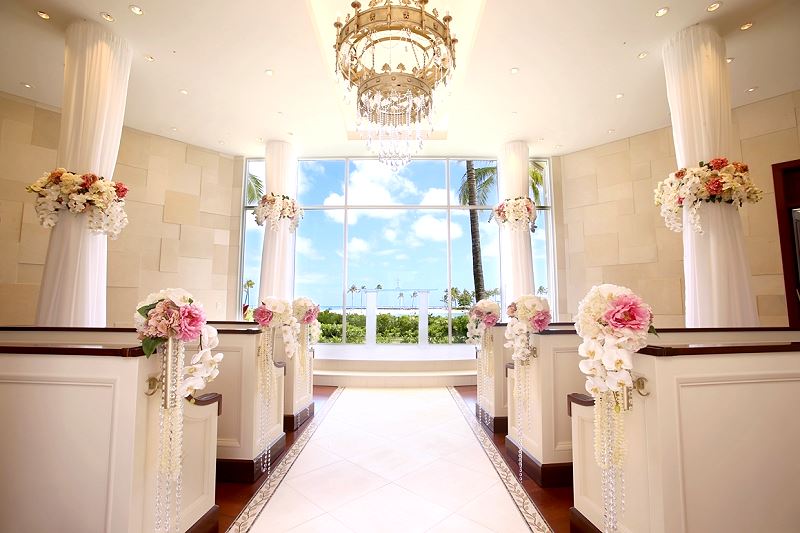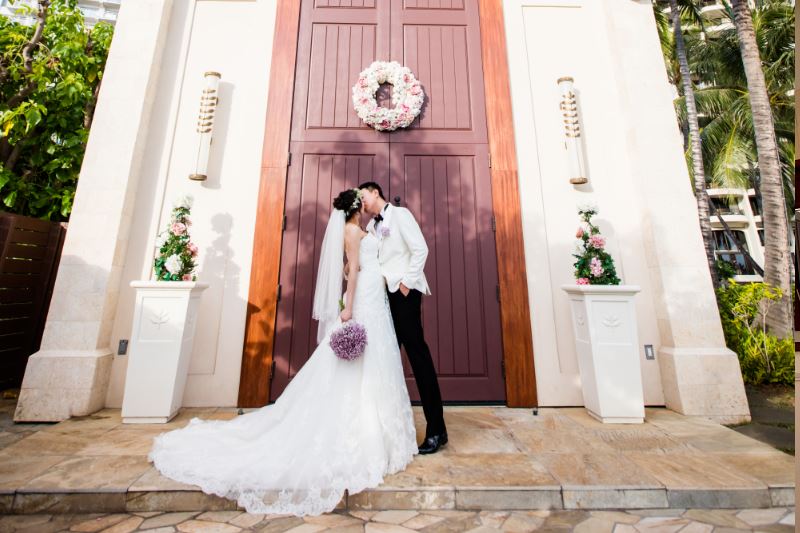 White Beach Chapel
The White Beach Chapel is a gorgeous venue with a touch of old world glamor and breathtaking views of the Duke Kahanamoku Lagoon and Waikiki Beach at the Hilton Hawaiian Village Resort. The intimate chapel frames a sparkling panoramic ocean view and is rich with custom details. Romantic and whimsical, the space features vintage French-inspired decor set in the unparalleled tropical beauty of Hawaii. The altar overlooks an oceanfront lagoon, plus the surrounding grounds and beaches offer wonderful photo opportunities including views of Diamond Head!  Your wedding venue in a gorgeous chapel seems like a perfect place and your beach wedding photo is one of the most beautiful options to experience Hawaiian scenic beauty.
Here is an Unique and Memorable wedding at White Beach Chapel. Seats 20-30 guests, additional 10-20 guests standing.  Famous TV program featured this chapel wedding.
Location: Waikiki Beach, Hilton Hawaiian Village resort
Venue: Ocean Front Chapel/ Ocean view
Reception Party: Hilton resort or Waikiki area
Chapel: bride & guest waiting rooms, Garden
Special features: Private, Beautiful, Romantic
와이키키 지역, 힐튼 하와이안 빌리지 리조트 내 위치
채플은 해변 바로 앞에 위치해 오션뷰 전망
리셉션은 힐튼 호텔 내 혹은 와이키키 주변 지역 추천
채플시설: 신부대기실, 하객대기실, 가든을 갖추고 있음
특성: 프라이빗하고 아름다운 곳이며 로맨틱한 분위기
화이트 비치 채플은 와이키키 지역의 유명한 휴양지 리조트인 힐튼 하와이안 빌리지 리조트 내에 위치하고 있으며 전면으로 에메랄드 빛 바다와 평화로운 해변과 라군의 전경을 한눈에 감상할 수 있는 매우 아름다운 웨딩 베뉴입니다. 빈티지 스타일의 독특한 채플 외관을 보며 안으로 들어서면 세련되면서도 우아한 프렌치 스타일의 데코레이션으로 장식되어 있는 실내가 마치 자그마한 아틀리에로 들어온 듯 섬세한 디테일이 가득해서 매력적인 느낌이 가득 전해지는 곳입니다. 채플 내 주례 단상에는 트로피컬 한 열대림과 바다를 한눈에 내려다보고 있어 로맨틱하며 하객들과 신부를 위한 대기실이 별도로 마련되어 있어 편리합니다.
채플과 이어진 가든은 외부인들이 들어올 수 없어 프라이빗하며 채플에서 결혼식을 마치고 걸어나와 케익컷팅, 샴페인 토스팅, 플라워샤워 또는 부케 던지기를 하며 하객들과 즐거운 시간을 가질수 있는 곳으로, 멋진 힐튼 하와이안 빌리지 리조트와 바다 그리고 다이아몬드 헤드 전망을 한꺼번에 즐길 수 있어 매우 아름다운 곳입니다. 그리고 그 가든에서 몇 걸음 더 걸어나가면 평화로운 수채화 한폭을 보는 듯한 라군과 화이트 해변 그리고 와이키키 바다와 팜트리들을 만납니다.  바로 이곳에서 세상에서 가장 멋진 하와이의 웨딩사진을 담아낼 수 있습니다. 로맨틱하고 프라이빗 한 이 화이트 비치 채플은 20 명에서 30 명까지의 앉을 수 있고 추가로 10 명에서 20 명까지 스탠딩으로 입장이 가능합니다. 바다가 보이는 로맨틱한 채플 웨딩을 원하는 소규모 결혼식에 인기리에 이용되고 있습니다.  
에메랄드 빛 바다, 해안선에 줄지어선 야자수들, 그리고 눈부시게 반짝이는 화이트비치가  한눈에 들어오는 아름다운 전경, 화이트 비치 채플은 꿈을 꾸는 듯한 스몰웨딩의 완성을 연출합니다.
---
♥ 라벨라는 화이트비치채플 하와이 총판딜러입니다.
웨딩 리셉션 서비스 Wedding Package
A. White Beach Chapel
Wedding Location Only 대관료
[Ceremony Location Fee]
$2,650 +  4.72% tax
Space/Property Reservation for 90 min
On-site Ceremony Coordinator
Keepsake marriage certificate
B. Deluxe Wedding Package
Full Wedding Package
Package Price starting from __ with optional choices of
Hair & Makeup
Flower Shower & Flower Petal
Unity Sand Ceremony
Photographer Service
Wedding Dress
Tuxedo Rental
Wedding Accessories rental
Bride Assistant Coordinator
D. Wedding & Reception Party Package
Wedding & Reception
[Reception Locations]
Hilton Hawaiian Village
Ilikai Hotel
Price Hotel
Waikiki Hotels
Restaurant Private room etc
After party & Wedding reception is available with Any styles and locations.