오션프론트 비치파크 - 프라이빗 베뉴
OCEANFRONT BEACH WEDDING - PRIVATE VENUE
오션프론트 프라이빗 비치웨딩
앞으로는 베이 위로 잔잔하고 넓게 펼쳐진 청록색의 바다가 그림처럼 펼쳐져 있고 뒤로는 오아후섬의 절경을 자랑하는 코올라우 산맥이 있어 멋진 산과 바다의 절묘한 조화를 만들어 내는 주변 경관. 카네오해 베이는 아름다운 바다가 삼면의 육지에 연결되어 있으며 바닥에는 암초와 산호초가 깔려 있어 바다 별로 다른 청록색의 빛을 내는 숨 막히게 아름다운 경치를 자랑합니다. 그 넓고 평화로운 바다를 한눈에 내려다보는 바닷가 언덕 위에 팜트리와 열대림이 우거진 수풀과 열대 정원 한가운데서 펼쳐지는 결혼식.  하와이, 오아후섬에서 가장 아름다운 자연경관을 가진 곳. 타 웨딩 장소와 다르게 프라이버시가 가득한 결혼식 장소이며 대자연 속에서 아름답게 진행되는 친환경 웨딩을 완성합니다. 특별히 보헤미안, 빈티지 그리고 러스틱 스타일의 웨딩 스타일 연출이 어울리는 이곳은 감성적인 무드와 릴렉스한 분위기에서 진행되는 셀프웨딩, 커플웨딩, 또는 스몰웨딩에 적합한 장소입니다.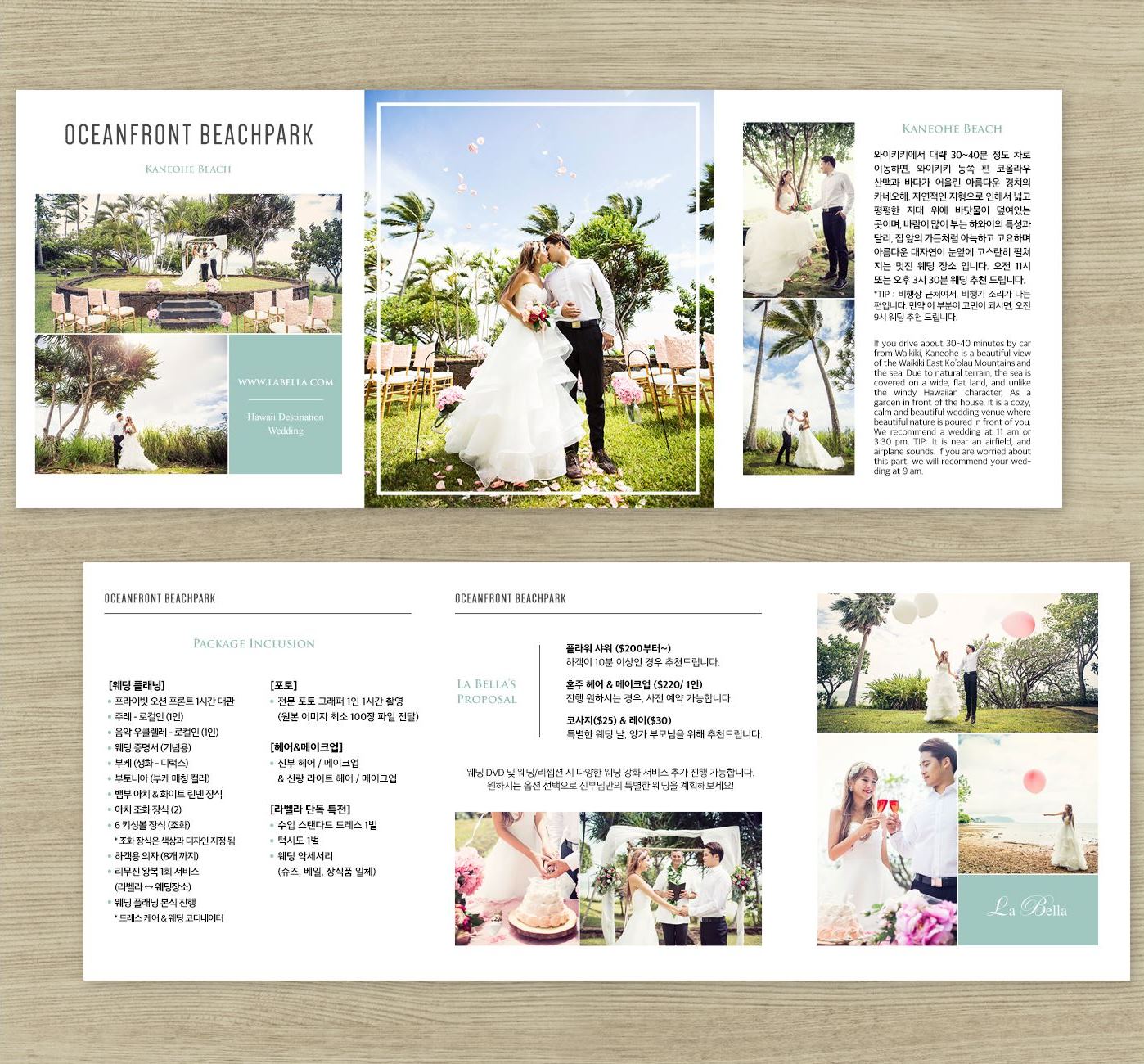 OCEANFRONT BEACHPARK
The park has spectacular views of Kaneohe Bay, The SANDBAR, and the always mesmerizing Ko'olau mountain range. It is situated on an elevated peninsular called Ka Lae O KeAlohi, which means "the point of shimmering light". The park has  a wide variety of tropical plants, palm trees, coconuts, breadfruit trees and a large monkeypod trees.  This venue is good for Bohemian-inspired wedding, Vintage Style Wedding and Rustic Theme Weddings. This venue offers a once-in-a-lifetime experience for it's guests.