파라다이스 코브 비치웨딩 - 프라이빗 베뉴
BEACH WEDDING - PRIVATE VENUE
파라다이스 코브 비치웨딩
와이키키에서 약 40분 드라이브 거리에 있는 신흥 종합 리조트지역 코올리나에 위치하고 있습니다. 파라다이스 코브는 광활한 오션프론트 전망을 가진 프라이빗하고 넓은 웨딩장소로 빼어난 경관을 자랑합니다. 대나무 아치 장식과 하객을 위한 화이트 체어 세팅이 가능하며 주변경관과 어우러진 멋스럽고 아름다운 플라워 장식과 리본장식을 추가해서 영화 속의 가든웨딩과 같은 연출이 가능합니다. 프라이빗 비치에서 우쿨렐레 음악과 하이비스커스의 향기, 하얀모래가 덮인 해변과 이국적인 하와이 정취에 푹 빠질수 있어 커플과 하객분들 누구나 좋아하는 매력 만점의 웨딩장소입니다.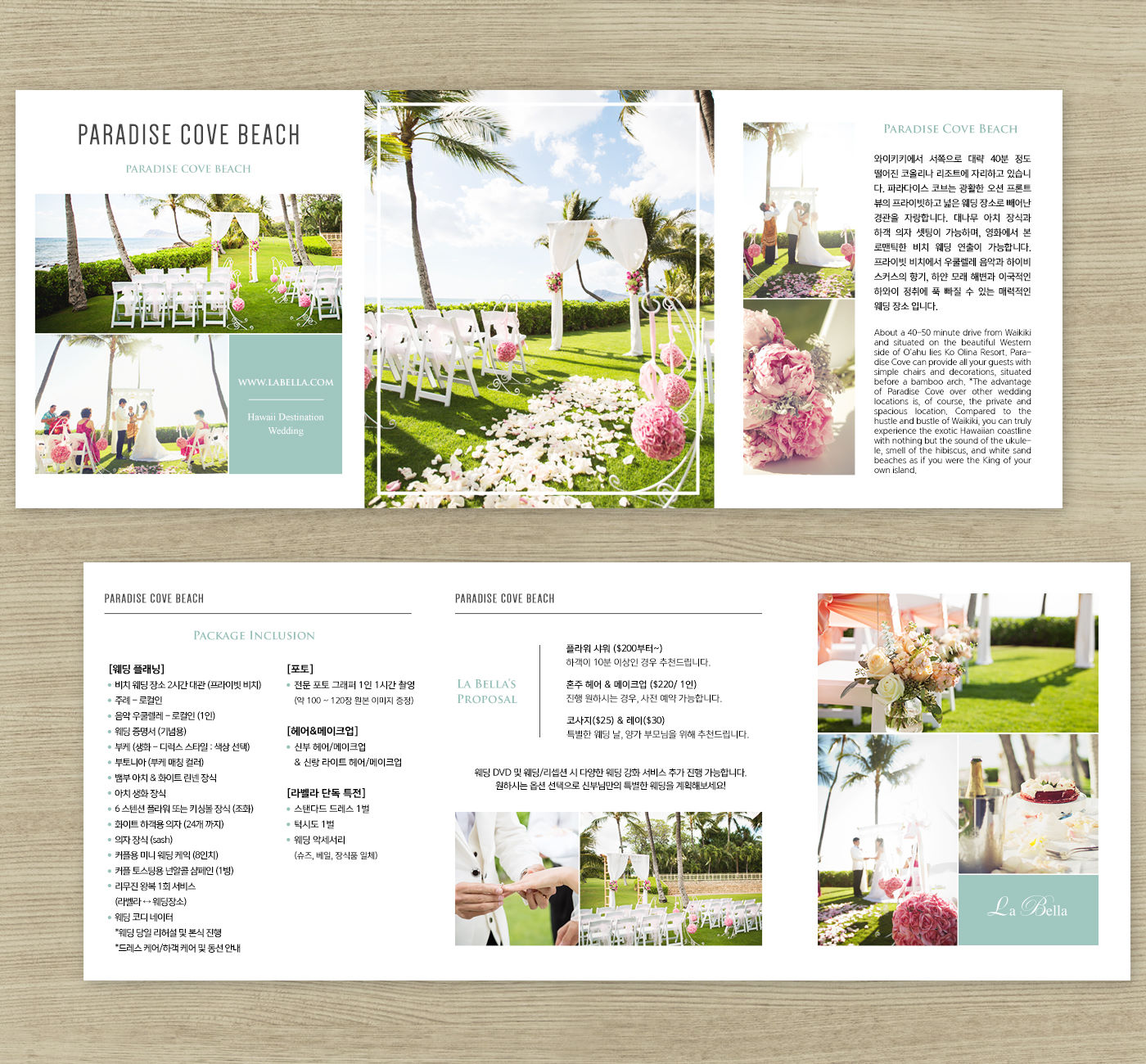 BEACH WEDDING AT PARADISE COVE
Surrounded by tropical gardens, the bluest lagoons, rugged coastlines and majestic mountain ranges, Paradise Cove offers three unique and distinct locations for your ceremony. Each corner of paradise reflects not only the beauty of Hawai'i but the beauty of your happiness and commitment. The most popular venues for small weddings are Imu Gardens and The Point. *The Point: The rhythmic sound of the ocean gently breaks along the lava rock coast and provides a ceremony experience as one of a kind as your love. *Imu Gardens: The Imu Gardens at Paradise Cove offers the perfect venue for an intimate ceremony. Plan your magical event with a spectacular view of the ocean against the beautiful mountains along the Waianae Coastline.