지구 상에서 가장 로맨틱한 아일랜드, 하와이.
연중 하와이를 찾는 수백만의 방문객들을 유혹하는 하와이의 매력은 셀 수 없이 많지만 특히 하와이는 밝고 화사한 햇빛과 에메랄드 바다, 그리고 눈부시게 아름다운 백사장들로 인해서 낭만 가득한 파라다이스로서 전 세계의 커플들을 유혹합니다.
전 세계 연인들의 로망이자 허니문의 명소로 불리는 하와이. 그 특별한 순간을 영원히 남기기 위해서 허니무너들이나 커플들은 하와이에서 둘만의 감성과 추억을 간직하는 로맨틱한 웨딩을 체험합니다. 라벨라와 인연이 되었던 셀럽들의 하와이 웨딩 갤러리편! 트렌드를 앞서가는 셀럽들의 하와이 사진에 담긴 스토리들. 라벨라와 함께합니다.
Celebrity Photo Gallery
The best images of Labella's celebrities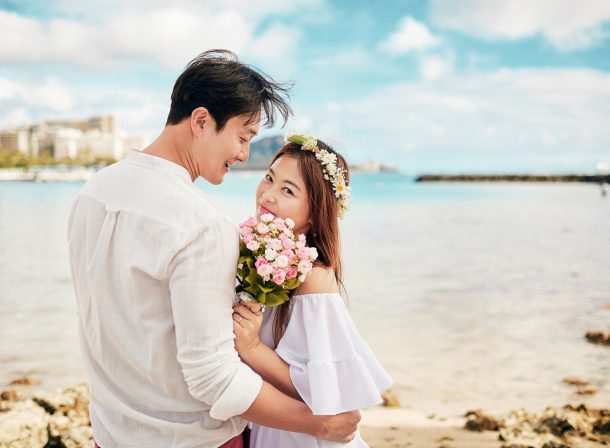 촬영장소: 와이키키비치, 요트하버, 알라모아나 파크, 다운타운 호놀룰루, 하와이극장 등 & 촬영시간 오후 3시 전후...